ZOUM Daggerboard System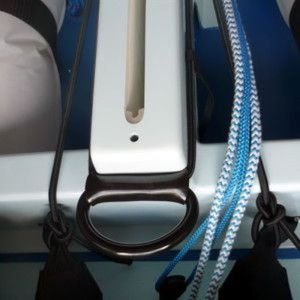 ZOUM Daggerboard System
SOLCOR solid core elastomer shock cord, high derometer polyurethane pull handle and daggerboard guard, & 1×10″ web strap.
This is the custom set-up used on the ZOUM boats.
There's nothing else like it on the race course… unless its on a ZOUM.
After you buy this, you'll see why there is no substitute for a ZOUM.